« first day (2962 days earlier)
← previous day
next day →
last day (930 days later) »
9:03 AM
Jun 21 at 3:50
, by
Martin Sleziak
Most frequent taggers/removers for
suggestions
: https://data.stackexchange.com/meta.math/query/1146497/number-of-tag-additions-per-user?tagname=suggestions https://data.stackexchange.com/meta.math/query/1038477/number-of-tag-removals-per-user?tagname=suggestions
109
It's right there in the Meme question. It means just deleting a tag. With fire. Meme: burninated Origin: Possibly Jeff Atwood / Strongbad: Trogdor the Burninator Cultural Height: 2010 - 2011 Background: Used in reference to deleting a tag from the system. See Also: Th...
My question is inspired by this highly upvoted request on the
Tag management 2020
thread on meta to burninate the tag
gre-exam
(there are over 400 questions with this tag):
10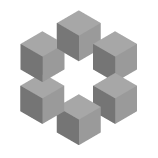 Proposal: Remove gre-exam, gmat-exam. These are meta tags with very bare-bones tag wikis. Furthermore, there aren't any other tags for important math exams, i.e. the IMO or USAMO, so why should we make an exception for these two?
« first day (2962 days earlier)
← previous day
next day →
last day (930 days later) »
Transcript for