« first day (4633 days earlier)
← previous day
next day →
last day (194 days later) »
7:40 PM
0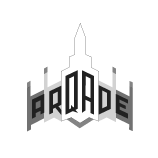 There are a few tag synonyms for DLC4 of Borderlands 2, Tiny Tina's Assault on Dragon Keep. However, in 2021 Gearbox released a "standalone" version of the DLC, which includes changes to the leveling system, some map tweaks, and a couple other differences. While they are very similar, there are k...
« first day (4633 days earlier)
← previous day
next day →
last day (194 days later) »
Transcript for
General Arqade Chat. We tried to leave once, but the door lock...