« first day (2263 days earlier)
← previous day
next day →
last day (333 days later) »
4:21 AM
9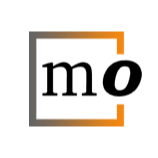 I recently refereed a paper that I returned to the author(s) for revision. The thrust of their argument relied on a claim whose justification I felt was lacking. I dutifully raised the issue in my report and, in addition, I corrected another portion of their proof. The author(s) have yet to revi...
« first day (2263 days earlier)
← previous day
next day →
last day (333 days later) »
Transcript for
Talk related to editing, tagging and related matters for the s...