« first day (1486 days earlier)
← previous day
next day →
last day (1747 days later) »
2:21 PM
0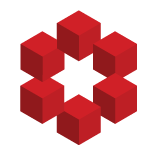 Let $X$ and $Y$ be metric spaces and $X$ and $Y$ are homeomorphic under $f:X\to Y$, then for every $A\subset X$, $X-A$ and $Y-f(A)$ are homeomorphic. It is quite intuitive but how can we write the proof rigorously? How can we construct the new homeomorphism $g:A-X\to Y-f(A)$? Could anyone plea...
6:15 PM
What do you think about adding a tag
pseudocode
,
efficiency-of-algorithm
et al? I'm fairly new to the subject, and I think I'll be using it more often in coming days!
« first day (1486 days earlier)
← previous day
next day →
last day (1747 days later) »
Transcript for