« first day (1322 days earlier)
← previous day
2:30 AM
@ThunderFrame I am thinking you might be right about the word object model. Today, I found out that macro recorder lies completely about what is being done on the UI. I knew macro recorder was crapatastic with its reliance on ActiveAnything and Selection and implicit references but I never thought it'd come up with random code that doesn't even correspond to what I did via UI.
0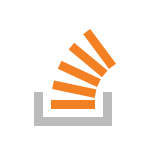 The short answer is no, not out of the box. You can install 3rd party tools to do this, like this open source tool http://rubberduckvba.com/ If you have a lengthy procedure you may what to ask yourself if it does more than one thing. Generally a procedure should only do one thing as a rule. Then...
@ThunderFrame now that others are recommending RD for stuff it doesn't yet have there might be some fly bys
@ThunderFrame Hmm. Interesting. FWIW, that was the first time I saw recorder lie so blatantly to me. Is that even the case with basic stuff? In my case, I was simply doing a ApplyListTemplate -- recorder says I should take one from the gallery but in actuality all I needed was ApplyDefaultNumbering . Netiher feel like a leftover from WordBasic.
« first day (1322 days earlier)
← previous day
Transcript for