« first day (2064 days earlier)
← previous day
next day →
last day (186 days later) »
11:40 AM
35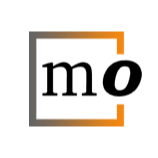 For reference, the Feit-Thompson Theorem states that every finite group of odd order is necessarily solvable. Equivalently, the theorem states that there exist no non-abelian finite simple groups of odd order. I am well aware of the complexity and length of the proof. However, would it be possi...
« first day (2064 days earlier)
← previous day
next day →
last day (186 days later) »
Transcript for
Talk related to editing, tagging and related matters for the s...