« first day (2304 days earlier)
← previous day
next day →
last day (44 days later) »
8:26 AM
7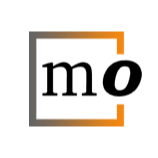 Here are the exact definitions of the terms: Let $G$ be a topological group. Then $G$ has the small index property if every subgroup of countable (including finite) index is open in $G$. Furthermore, $G$ has automatic continuity if every group homomorphism from $G$ to any separable topological ...
« first day (2304 days earlier)
← previous day
next day →
last day (44 days later) »
Transcript for
Talk related to editing, tagging and related matters for the s...