« first day (1894 days earlier)
← previous day
next day →
last day (405 days later) »
7:06 AM
@MartinSleziak I have received no feedback on this here in chat. So I have
added at least a top-level tag
and asked in a comment for suggestions about the choice of tags.
Perhaps some more experienced user could help with choice of tags for this question. Specifically, since the Gauss problem is related to lattice points, perhaps some of the tags related to that could be appropriate - maybe (lattices) or (euclidean-lattices). I have
previously asked in chat
, but I got no feedback on choice of the tags for this question there. —
Martin Sleziak
3 mins ago
1:45 PM
I see that there were several users notifying Taras Banakh about the meta thread independently of each other:
5:17 PM
15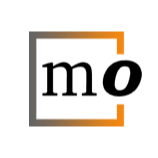 I'm doing a little bit of research about context-free languages. A question that's popped up is whether or not there exists an unambiguous context-free language whose complement is not a context-free language. I know that the complement of a context-free language in general is not necessarily co...
9:20 PM
@MartinSleziak I have
added the two tags I've mentioned
. The question is still missing a top-level tag - and any further improvements to the choice of tags are more than welcome.
« first day (1894 days earlier)
← previous day
next day →
last day (405 days later) »
Transcript for
Talk related to editing, tagging and related matters for the s...