« first day (1699 days earlier)
← previous day
10:53 AM
> Questions in which books play a key-role, such as questions on antique books, e-books, difference between various editions of a book, etc. For questions asking for recommendations of books on some subject the tag textbook-recommendation is often more suitable.
37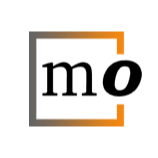 I am thinking about advanced texts similar to Polya's 'How to solve it?'. Quite a few good articles of such a kind are published under Philosophy of Mathematics, but that dwells on a very different domain generally.
« first day (1699 days earlier)
← previous day
Transcript for
Talk related to editing, tagging and related matters for the s...