« first day (3397 days earlier)
← previous day
next day →
last day (29 days later) »
8:43 PM
> Borer has lethal damage thanks to a Grave Servitude in his hand; all he has to do is attack and then put it on an unblocked creature to win the match. However, after blocks he asks, "Any fast effects?", essentially passing priority. The judge rules that they have moved to damage and he cannot cast the Servitude for lethal. This cost Borer the game, the match, the tournament, and ultimately the Pro Points needed to win Player of the Year that season.
Card is
Grave Servitude
, which isn't an instant, it's an Aura that can be cast as an instant, which is why I couldn't find it.
9:17 PM
0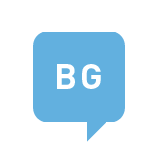 Yes, priority can definitely matter. Take the tragic case of Terry Borer's misplay of Grave Servitude in the quarter-finals of Pro Tour Atlanta, 1996, which cost him the game, the match, and possibly the Pro Tour Player of the Year title: Borer was playing against fellow Canadian Darwin Kast...
« first day (3397 days earlier)
← previous day
next day →
last day (29 days later) »
Transcript for