« first day (2015 days earlier)
← previous day
next day →
last day (1701 days later) »
1:20 PM
9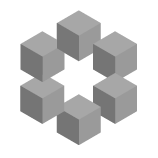 On this site it is common to see questions where OP asks if their approach or their solution to a problem is correct. Often, people answer these questions by providing their own entirely different proof. Example 1 Example 2. My opinion is that these answers do not address the question, and they ...
2:43 PM
@Rohan:
PLEASE
don't go on retagging benders after deciding that a new tag is needed without some input from the community first. Namely, wait a few days and let people decide if this is a good idea for a tag. You
should
speed things up by opening a meta thread. (
In recent memory
.) —
Asaf Karagila
15 mins ago
Anyway, if the tag
venn-diagram
stays, I recall some interesting questions about drawing Venn diagrams with more than three sets. They should probably added.
« first day (2015 days earlier)
← previous day
next day →
last day (1701 days later) »
Transcript for