« first day (2065 days earlier)
← previous day
next day →
last day (595 days later) »
6:32 AM
0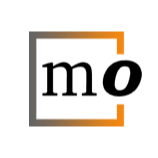 In paper arXiv:1311.2360v3, there are a lot of tropical curves. I want to know how to draw them by using some softwares/algorithms?
10:07 AM
in Geometry+physics,

24 secs ago
, by
Martin Sleziak
Since the users of this room might be close to various questions related to some branches of geometry, I'll just remind that the tag
geometry
is
deprecated on MO
. So replacing it by more suitable tags helps improving the tag-system of this site - of course, in some cases it's not clear which tags should be chosen, so knowledge of the relevant area definitely helps.
« first day (2065 days earlier)
← previous day
next day →
last day (595 days later) »
Transcript for
Talk related to editing, tagging and related matters for the s...