« first day (1465 days earlier)
← previous day
next day →
last day (1776 days later) »
5:00 AM
0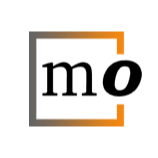 Is there a birational projective morphism between reduced (not necessarily irreducible) quasi-projective varities which is not a blow up along some ideal sheaf?
1:02 PM
@MartinSleziak People seem to be using the tag however they like, which makes it virtually impossible to provide tag info as things stand. But the main division seems to be between covering maps/spaces in algebraic topology and uses in discrete math, so the solution may involve first re-tagging some of those as
covering-spaces
.
I do not know much about those topics, but my impression was that packings and coverings are to some extent related. So maybe it would make sense to have a single tag
packing-and-covering
...? (But probably it would be better to hear opinion from some experts on this.)
On math.SE we have a tag named
packing-problem
. I don't see a tag for coverings in the sense they are used in discrete geometry.
« first day (1465 days earlier)
← previous day
next day →
last day (1776 days later) »
Transcript for
Talk related to editing, tagging and related matters for the s...