« first day (1373 days earlier)
← previous day
next day →
last day (1409 days later) »
1:07 PM
I have removed
geometry
tag from this posts, since it has been bumped anyway.
15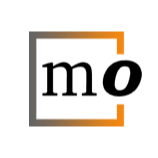 Does anyone know of any good resources for the proof of the number of Archimedean solids (also known as semiregular polyhedra)? I have seen a couple of algebraic discussions but no true proof. Also, I am looking more at trying to prove it topologically, but for now, any resource will help.* *I ...
I was tempted to add
mg.metric-geometry
, but I will probably leave the decision which tag would be suitable to somebody more experienced with the tag-system here on MO.
« first day (1373 days earlier)
← previous day
next day →
last day (1409 days later) »
Transcript for
Talk related to editing, tagging and related matters for the s...